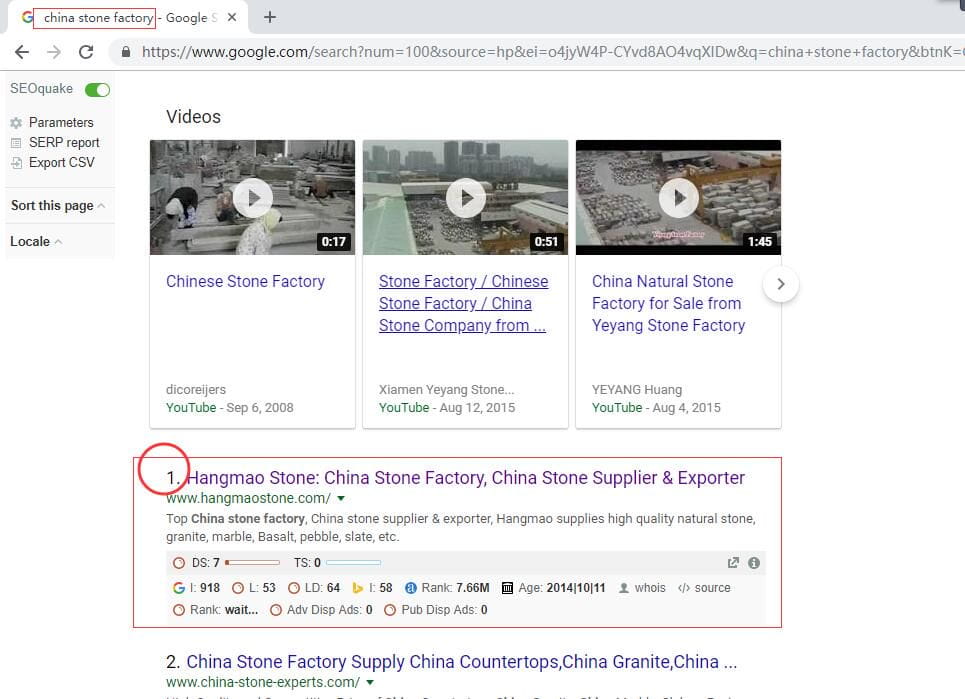 花岗石、大理石、建材石材网站Goolge排名优化成功案例
案例网址:
https://www.hangmaostone.com/
Scheme level: full-time care, one-star.
Cooperation time: 2018.
Cooperation effect: upgrade from one-star scheme to two-star scheme. Assist customers to improve their ranking through Google search, and get inquiries from foreign customers of granite plate countertops, marble plate countertops and building materials and stones. Google's ranking of many keywords surpasses that of well-known stone enterprises that are good at SEO.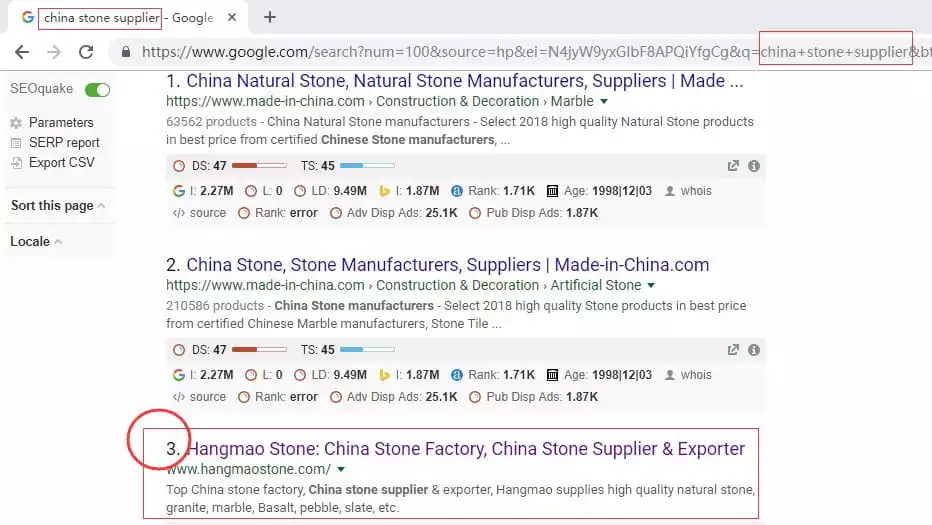 google-seo-case-stone-marble-granite